Speed is the rate at which an athlete covers a distance. Sprint speed in sports is one of the most sought after commodities. Faster athletes make more money. If you're already blessed with speed we can make you faster, if you're already skillful we can make you more valuable. At the Roger Fabri Speed Academy we make faster more powerful athletes.
Roger Fabri Speed Academy is the premier place for speed, whether it be straight line or multi direction, the Speed Academy is the preferred choice of the elite and professional sports men and women of all codes. We have only one focus – to carry on a legacy that has been tried and tested for 30 years. We only work with drills and sprint mechanics that get results.
We are very conscious of your existing program, through failures and success we feel very confident that the marriage between your program and ours will give you absolute greatness. Getting you fast with efficient mechanics, a sprinting program and a trained eye from the coach will guarantee success.
The Roger Fabri Speed Academy offers various training options. Whether you're young or old, a recreational athlete, amateur, elite or a professional sports person we have a sprint training option for you. Our services range from mini and junior academies which cater for kids from ages 3-11 through to our elite training squads – Ramjet Track Club for track sprinters or Sub11 Training Squad for field or court based athletes. We also do private, group or team coaching.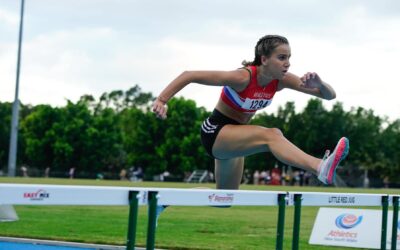 Interview with Delta, Becky and Roger for Fox Sports.
read more