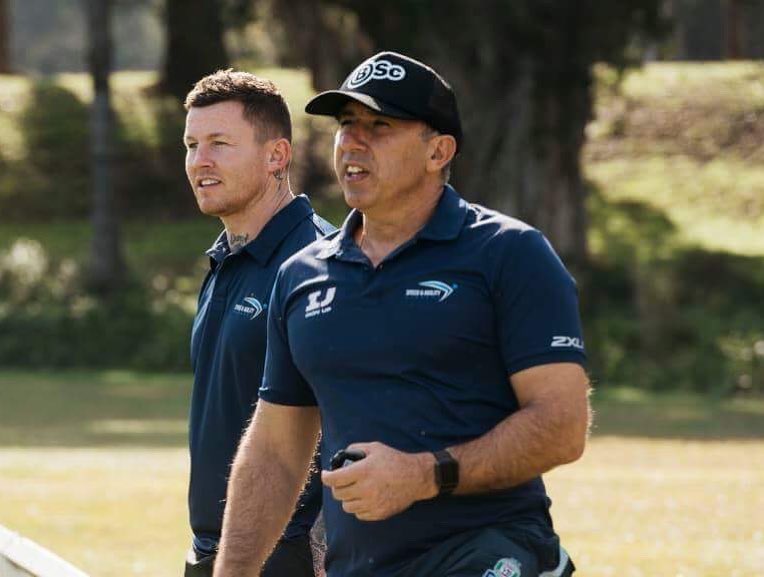 Roger Fabri is one of Australia's best-credentialed sprint coaches. A top-level runner who won numerous Gift events during his competitive prime, Roger turned his attention to coaching in 1995 when he established Ramjet Trackclub at E.S. Marks Field in Sydney's Eastern Suburbs.
Drawing upon expertise learned in elite training camps alongside Olympic champions such as Linford Christie (100m, Barcelona 1992) and Darren Campbell (200m, Sydney 2000), Roger quickly built a reputation for imparting knowledge well beyond the scope his Australian peers.
Over time Roger's knowledge has maintained pace with best practice training, through participation at clinics abroad with the likes of NFL powerhouses New York Jets, San Diego Chargers and Dallas Cowboys in recent years.
Roger has been voted New South Wales athletic league Coach of the year for a record 6 times
But perhaps the most telling endorsement of Roger's coaching is the growing array of consultancy appointments with other sports; namely rugby league, rugby union, soccer afl, cricket, Ice skating and netball. His most high-profile and successful stint is  working with a professional sports team came in 2010 at the Sydney Roosters, who became the first team in NRL history to go from wooden spooners to grand finalists in a single season and the global success of Jarryd Hayne Sonny Bill Williams and David Warner  with the aid of Roger's specialist training and programming
Outside his work with professional athletes, Roger boasts a client-base of more than 400 athletes of a variety of ages and abilities. From junior sports stars to high-flying corporates, more and more people are discovering how Roger's unique mix of running ability, know-how and inter-personal skills can help them stay ahead of the pack.